50% OFF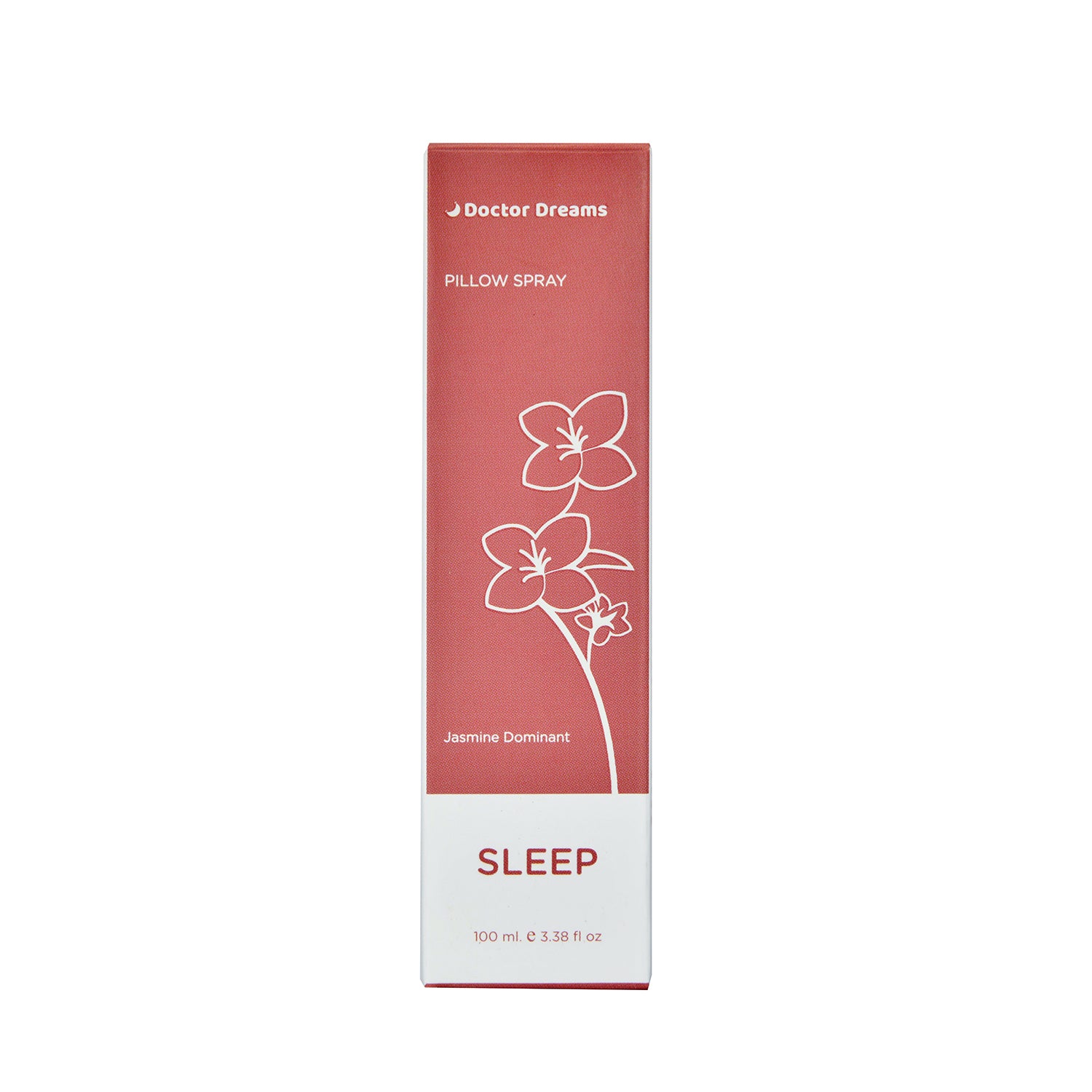 Free Shipping
Easy Emi
Nilkamal Assurance
JASMINE PILLOW SPRAY (SLEEP)
Float away to deep sleep in the soothing floral fragrance of the Jasmine Pillow Spray (Sleep).
Jasmine pillow spray enhances sleep quality
Stimulates senses and daytime wakefulness
Relaxing and energizing essential oil blend
MRP. Rs. 599
Rs. 299
Inclusive of all taxes
Rs. 299
You Save Rs. 300 (50%)
Pay Day Sale Price is Including of 20% off
Description
Manufacturing Details
THE THERAPEUTIC SCENT OF JASMINE LULLS YOU TO SLEEP
Spray a few spritzes of the Jasmine Pillow Spray (Sleep) to transport yourself to the elevating jasmine fields of Madurai. Filled with a harmonious blend of pure essential oils, the Jasmine Pillow Spray casts a healing spell to calm your senses and relax your mind, body, and soul. This enchanting fragrance helps you fall asleep faster and wake up feeling refreshed and revitalized!
Manufacturer Name:
Nilkamal Limited
Manufacturer Address:
Nilkamal House, Plot No.77/78, 14th Street, MIDC, Andheri (E), Mumbai- 400093.
Country of Origin:
India
REVIEWS & RATINGS
Budget friend and a good pillow spray
The Jasmine pillow spray is a really good addition to sleeping with hygiene for my bed. And it smells great too. I use it most night so can't say how it affects my sleep but overall I sleep better.
KNOW YOUR ESSENTIALS
Better daytime wakefulness
Jasmine-dominant aroma
Pure essential oil blend
Relaxes mind and senses
Sleep enhancing spray
WHY ESSENTIAL OIL SPRAY?
Calming jasmine fragrance
Infuse a relaxed and zen-like mood into your ambience with the refreshing Jasmine Pillow Spray (Sleep). The dominant jasmine fragrance of this pillow spray induces a sense of serenity and coolness, making it an ideal choice for creating a light and breezy bedroom environment.
Sleep-inducing aromatherapy
The struggle to sleep is real. Nilkamal Sleep offers the soothing flowery fragrance of the Jasmine Pillow Spray (Sleep), which relieves your senses of heaviness and tension, allowing your mind to drift away into the world of dreams. It also improves your daytime wakefulness.
Pure essential oil concoction
The sedative fragrance of the Jasmine Pillow Spray (Sleep) is a carefully selected mix of pure essential oils meant to calm you. Each essential oil in this concoction works together to stimulate your sensory neurons, allowing your mind to drift into a peaceful state of deep slumber.
CUSTOMER REVIEWS
Read what our customers wake up to with Nilkamal Sleep
Let customers speak for us
Read All Reviews
JASMINE PILLOW SPRAY (SLEEP)
JASMINE PILLOW SPRAY...